The Left Offers You Its Protection
On the strange political rebranding of The Bernie Sanders of Boston, and making nervous incumbents play ball with the Left.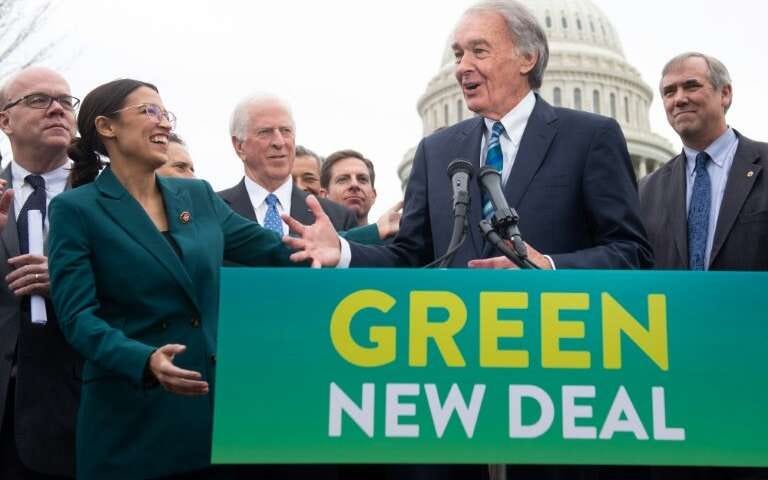 Soon, the American people are going to see if a septuagenarian, longtime fixture of the swamp of D.C. Democratic politics—an old white man who voted for the disastrous War in Iraq; who supported the vicious 1994 crime bill; who repeatedly opposed federal funding for abortion; and who has toed the generic Party line for a good deal of his career—will be victorious in today's electoral climate. I'm speaking, of course, about the re-election campaign of Senator and newly-rebranded progressive heartthrob, Ed Markey of Massachusetts.
There has been much discussion and consternation already about the airbrushing of Ed Markey's record and his newfound status as the Bernie Sanders of Boston—particularly from disgruntled supporters of his opponent, Joe Kennedy III, whose campaign is apparently premised on being an ideological twin of Markey's who will nonetheless do something, er, differently once he's elected. Aside from a couple odd Congressional Progressive Caucus members, the American Left has largely backed Markey with great enthusiasm.
Moderate pundits watching from the sidelines have been growing whiny as well. Imagine Jonathan Chait, but with a very high-pitched voice: "Oh, sure, so unlike with Joe Biden, the Left is willing to forgive Ed Markey's 'evolution' on the issues over the course of his long career?"
Obviously, the evolution of Ed Markey from bog-standard liberal into Green New Deal champion of the Zoomer Left has been more dramatic than Joe's slow slog towards adopting basic moderate ideas like support for a $15 federal minimum wage, or his begrudging acknowledgement that the Iraq War was a disaster.
But the truly interesting way of viewing the Markey v. Kennedy contest is as an election wherein the combined force of the insurgent progressive media and activist machine bent an old, sitting Senator left and proved its ability to defend future sitting incumbents who might also do the same.
The emerging American Left, youthful and encompassing everyone from progressive left-liberals to members of the newly-invigorated socialist movement, will still need to swat down literally hundreds, if not thousands, of longtime-moderates and Party stalwarts from the state House to the U.S. Senate in order to exert the type of influence over American politics that we would like.
However, incentives will also need to be in place for opportunist electeds to slink leftwards if we offer them that path. Proving that we can and will defend incumbents when they do so is an essential message to send to elected Democrats everywhere.
In this sense, the double standard that exists between how the Left forgives Markey's poor votes but actively loathes Biden's isn't just about which politician has leaned further towards elements of the progressive movement—although it is about that, and Markey has obviously bent quite far, while Joe has bent little.
Rather, much of the organizational Left is now being given the opportunity to provide proof of concept in a statewide campaign that we possess not only the muscle and tenacity to defend our favored politicians at high levels of government, but also the willingness to forgive and embrace run-of-the-mill liberals who pivot hard to meet us.
While some insist that this contest is overblown, and that Markey and Kennedy will vote identically in the Senate, that's a narrow way of viewing what the race has come to represent: it matters for the Left's influence because the Left decided to make it matter.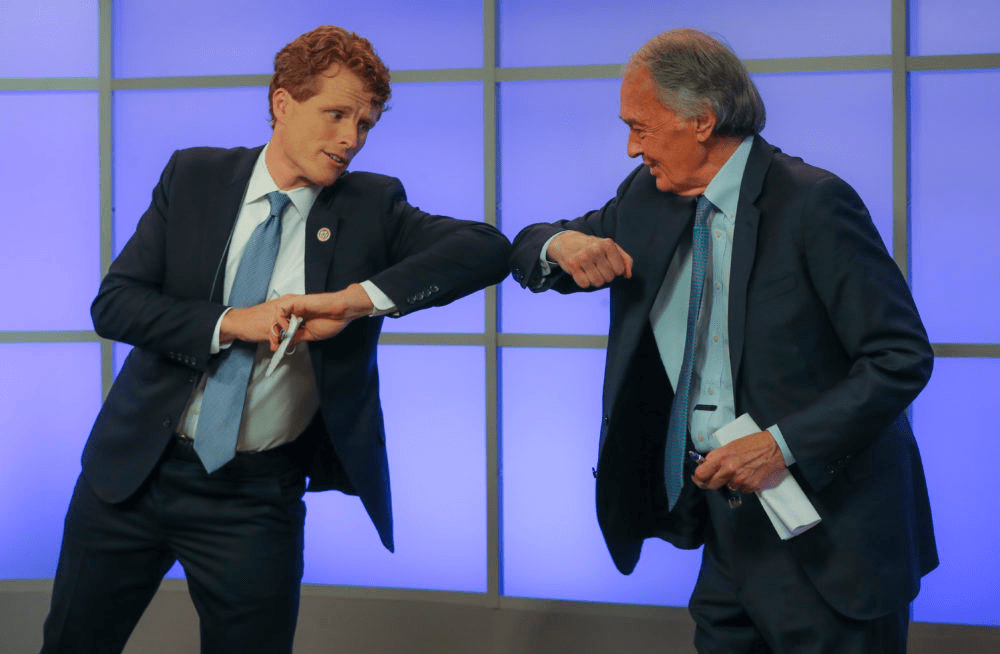 Senator Markey is not simply a politician bending left to meet the pressure and demands of the moment we're living through—he's one whose very political survival is now almost entirely indebted to the defense offered by progressive media commentators and the tireless work of energized youth activists like those of the Sunrise Movement, who have rewarded the co-author of the Green New Deal with unmatched zeal in their quest to protect his seat. Markey's recent full-length ad, one of the most captivating of this cycle, casts him as a pragmatic Senator, but one who is unafraid to crusade against the status quo and fight for a renewed social democratic contract. It's a somewhat fresh image for Markey, one for which he has only very recently been lent credibility.
Recent polls out of Massachusetts, which at one point showed Markey in such a hole against Kennedy that commentators speculated he should announce his retirement to save himself some dignity, are indicating a comfortable win for the sitting Senator tonight. When he (hopefully) declares victory, he will know perfectly well who rebranded him as the True Progressive in the race and allowed him to serve another six years.
One could argue that this is a very rare instance: insurgent challengers with name recognition and established political ties like a literal Kennedy don't come along often to primary sitting Senators from the right. But in the coming years, as the Left knocks out more and more of the particularly odious Democrats in government, we will also need to convince left-curious (and left-frightened!) incumbents at every level of government that there is more to be gained by shifting over to join us than trying to beat us. The Left offers you its protection—if you can earn it.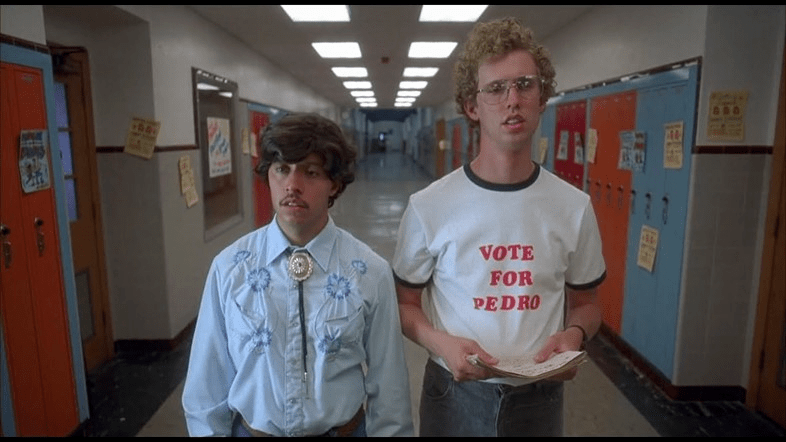 Additionally, we must be wary of a further, conscious drift towards the right at the national level of Democratic politics. As Joe Biden welcomes disaffected white suburbanite Republicans into the Democratic Party while asking they relinquish none of their existing views on austerity and imperialism, we can be sure that a Kennedy scion primarying Ed Markey on spurious grounds (with the support of Nancy Pelosi, no less) won't be the last or most egregious attempt by the Democratic Party's right flank to take out or intimidate incumbents who are looking too chummy with the Left. Now, such incumbents can be sure they'll have muscle backing them up if they're targeted.
Ed Markey seems to have always been a well-meaning, if flawed liberal—but electoral victory for the Left is going to look like "progressive" Democrats much more fair-weather than him deciding they need to get with our program to survive.
An example to keep an eye on will be the conduct of establishment New York city council members in their upcoming 2021 municipal elections. Ever since the near-sweep that NYC Democratic Socialists of America led this primary cycle with the victory of state Senator Julia Salazar, soon-to-be state Senator Jabari Brisport, and soon-to-be state House members Zohran Kwame Mamdani, Phara Souffrant, and Marcela Mitaynes, the word is out in the New York political scene: if NYC DSA wants to unseat you, they can. While most of the machine will dig in their heels in the face of this challenge, some will almost certainly attempt to jump ship and ingratiate themselves with the young, emerging left.
It will be up to NYC DSA to determine how to deal with these electeds looking to curry favor with them, but as a general rule, the Left should be mindful of these opportunities to make perhaps well-meaning but wishy-washy liberal incumbents indebted to us for their political survival.
Senator Markey hopped on the bandwagon. Tell your representatives there's plenty of room.